ALL FOR ONE, AND ONE FOR ALL!
Debate Tournament Semifinals and Finals, held at Santiago College, Saturday 4 November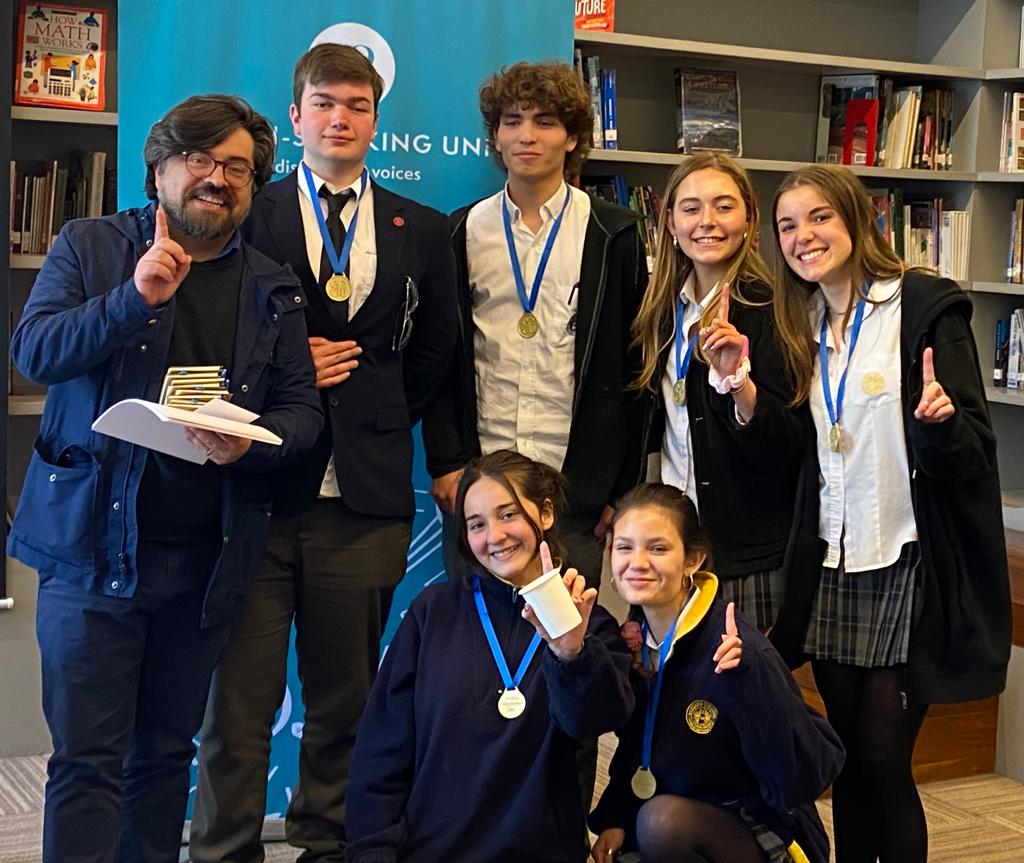 "All for One and One for All!" That was the Musketeers' motto in 17th-century France when King Louis XIII's men contended for the land's power with Cardinal Richelieu's guards. The motto was chosen to emphasize that each individual's endeavor was for the good of all, and that each had the back of every other individual. It's a special form of chivalry and brotherhood that continues to inspire both the young and old to this day.
Although no lives were on the line during our Debate Tournament, this brother/sisterhood was evident every step of the way. Their tongues were their rapiers, unsheathed from their brains; each debate a test of battle-readiness and loyalty to their fellow-in-arms. For every argument thrown at their opponents, they had to block and disarm the counter in a quick and heated succession of tit-for-tats. Some may have emerged wounded from the exchanges, but never humiliated and always wiser. These are battles 'only in words'.
Our debate tournament is a team effort. We may have some daring D'Artagnans, some plotting Aramises, and even some hungry-for-more Porthoses, but what all of them and their coaches strived for was the glory of the team. They are ready to come back again and again, thriving in language oriented to persuade in the most pressured of settings. It really is a pleasure and an awe-inducing experience to see them debate on topic after topic.
We entered the semifinals with our final four teams: Santiago College (our hosts for the day), St. George's College, Villa María Academy (last year's champions), and Nido de Águilas, returning to the tournament after a prolonged absence.
WE WOULD LIKE TO EXTEND OUR THANKS TO:
Our newest sponsor, Bookland, who were very gracious and donated two gift cards to our top 2 teams to use at their in-person shop and website. Thank you so much, we hope to keep having you with us!
To Ethel Melej, our 'Countess de Winter', working in the shadows to make everything work. No evil included whatsoever!
To Sally Thompson, her students and her team, who hosted us on the day. The food spread was delicious as well!
To Ciaran O'Rourke from The Grange, Magdalena Ovalle from Villa Maria Academy and Marcela Lafourcade from St. George's College for helping us and hosting the dates throughout the tournament.
To our judges, without whom none of this could even approach the level of quality we have come to expect over the years.